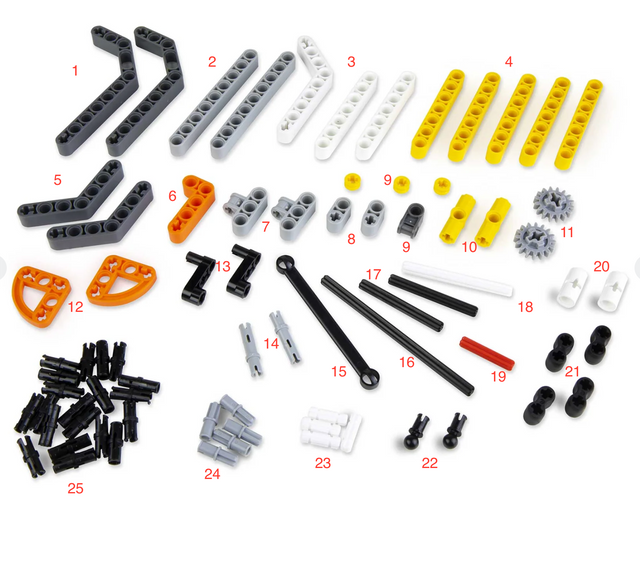 Open Box Product & Replacement Parts
In need of some extra parts?   Looking for a Retired Item?    You are in luck, we have replacements available for many of the Wonder Workshop Accessories!

Replacement Parts / Open Box Items:
Xylophone Mallet, Launcher Paddle, Blaster Darts (6), Charging Cord, 
Bunny Ear/Tail, Tow Hook, Launcher Targets (set of 12), Dash Challenge Cards, Phone Mount, Launcher Targets

Gripper pieces select Custom Part from the list & then (email support@makewonder.com the Part # from the picture & qty number you are looking to order)
Please reach out to support@makewonder.com for other items.

Items prices vary, please check individual pages for prices & shipping costs.  
Only available to US addresses at this time.