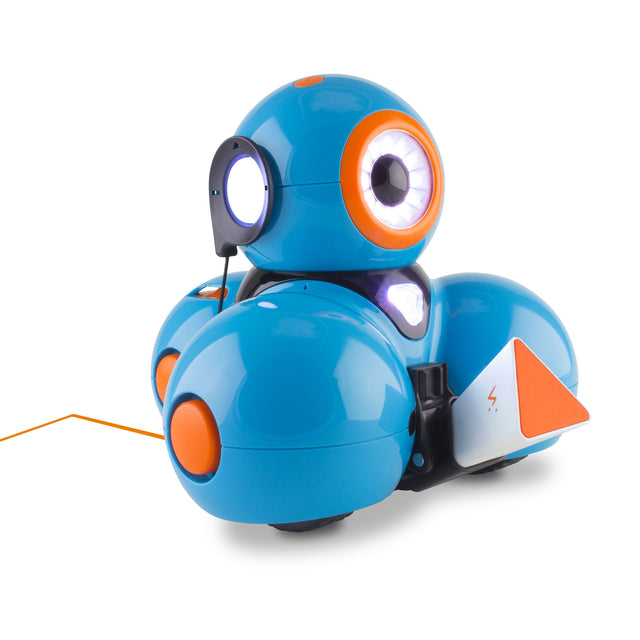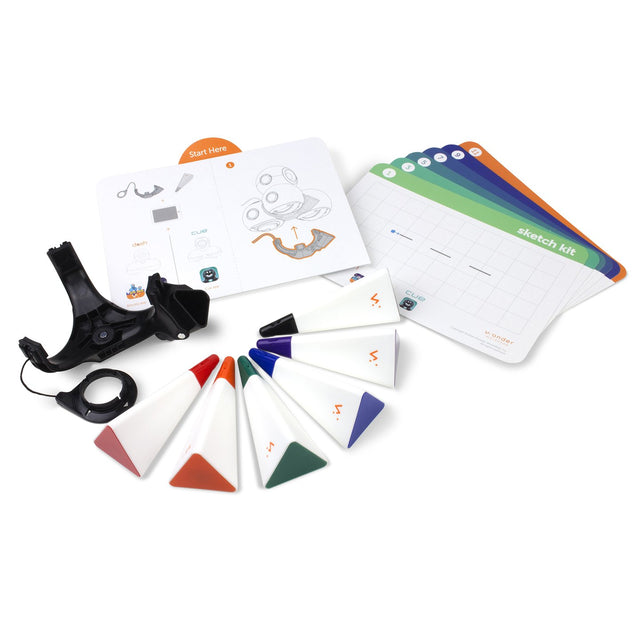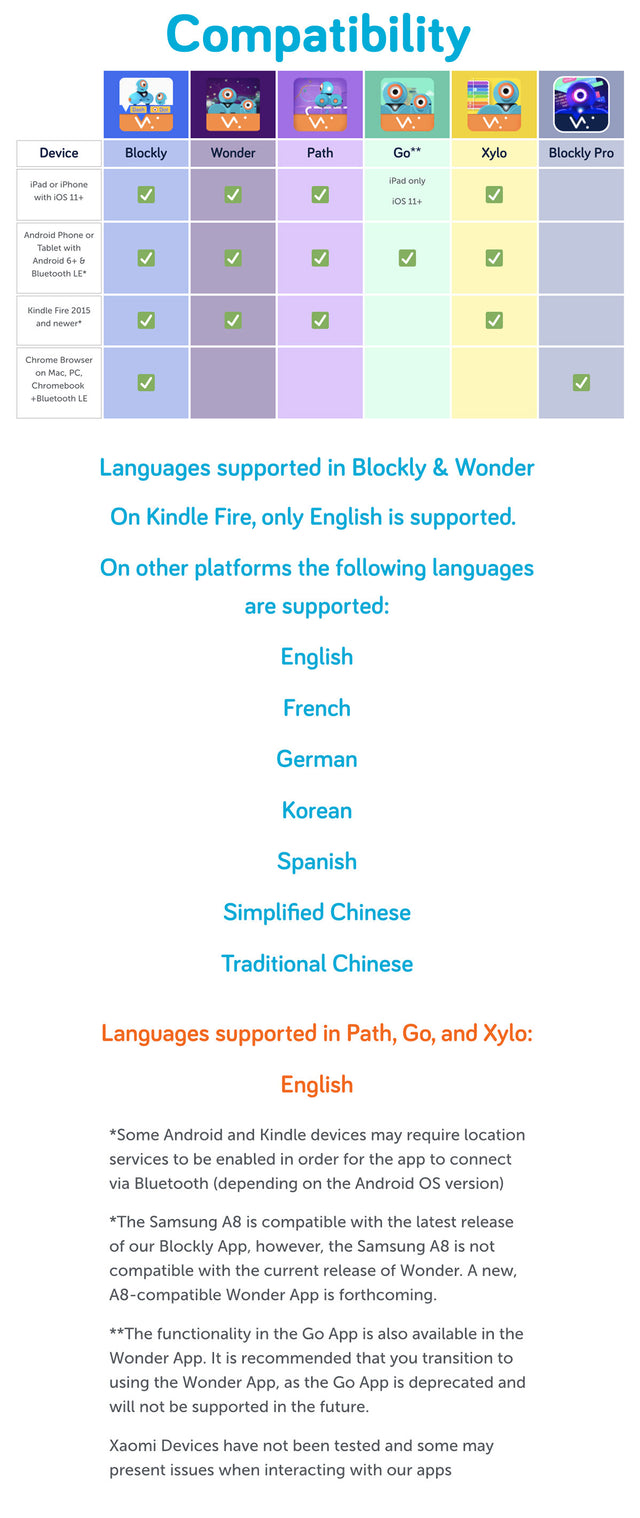 Black Friday starts now.
Get Wonder Pack for $199 for a limited time.*
This Bundle includes our full suite of accessories for bringing coding to life for kids in grades K-5! 

This pack puts the A back in STEAM by including Sketch Kit, the harness and marker which turn the award-winning Dash Robot into a drawing machine. Also included are a Launcher, the Gripper Building Kit, a pair of  Building Brick Connectors - the perfect way to get the full suite of accessories!
Using one of Wonder Workshop's free apps, like Blockly or Wonder, kids ages 6-11 can program Dash to move, sing, dance, flash its lights, respond to voices, make sounds, and even tell a story. Dash does not contain a camera.
Using one of Wonder Workshop's free apps, like Blockly and Wonder, children learn coding concepts like sequencing, events, loops, algorithms, operations, and variables through self-directed play and guided challenges.
Included:
1 - Dash robot
1 - Sketch Kit
1 - Launcher
1 - Gripper Building Kit
2 - Building Brick Connectors


In a classroom setting, consider the Wonder Homeschool Curriculum Pack, which is a Wonder Pack bundled with a 12-month Subscription to Class Connect, our digital platform with curriculum, a Virtual Dash robot, progress tracking, and more.
 *Discount taken automatically at checkout. Discount cannot be combined with other offers or applied to previous purchases. Sale ends December 3, 2023.