Introduce coding and robotics with confidence
Discover our software, professional learning courses, and standards-based activity library, designed to inspire.
Wonder Workshop Class Connect
Allow students to work from any device using cloud-based profiles and gather all of their progress in one place. With Wonder Workshop Class Connect teachers can understand where students are succeeding and struggling in real time.
Start a Free Trial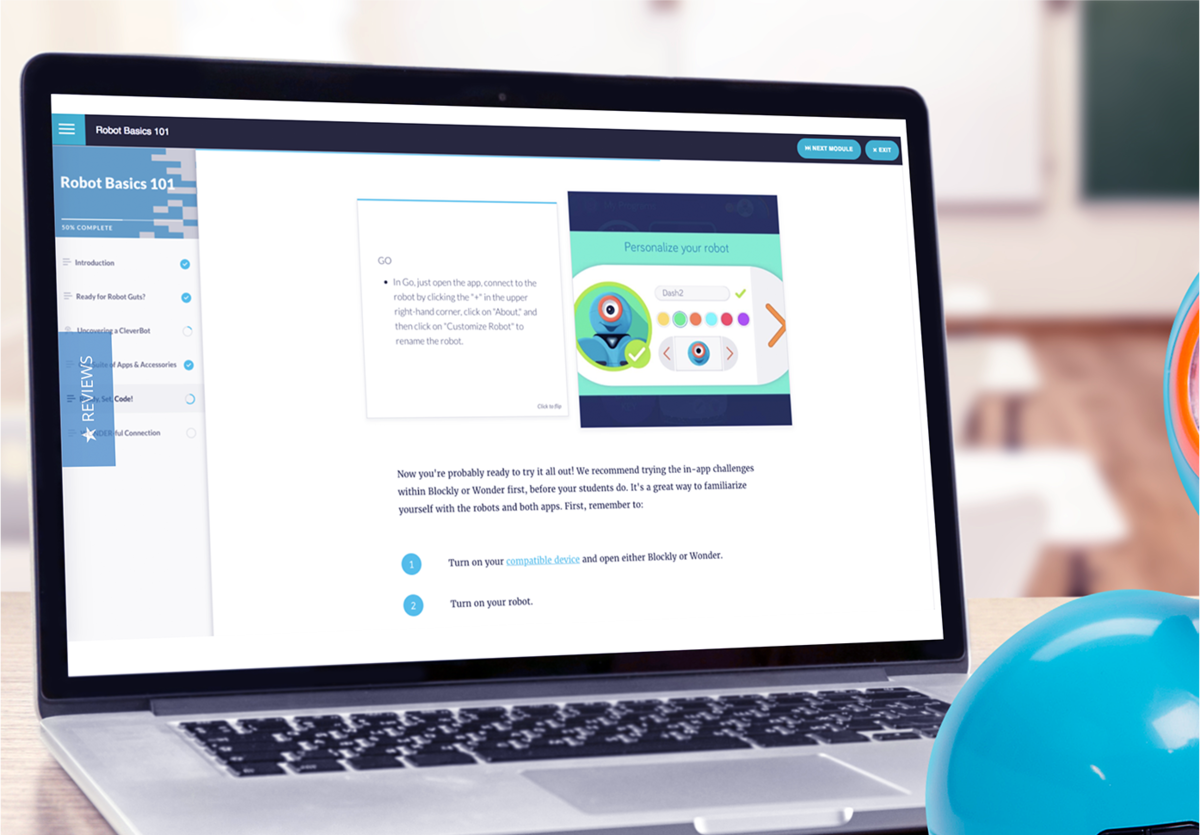 Teach Wonder
Professional Learning Course
Introduction to Coding and Robotics with Dash & Dot contains several modules totaling 15 hours for teachers to complete at their own pace. Educators can dive into theory and practice new concepts with creative and reflective learning activities.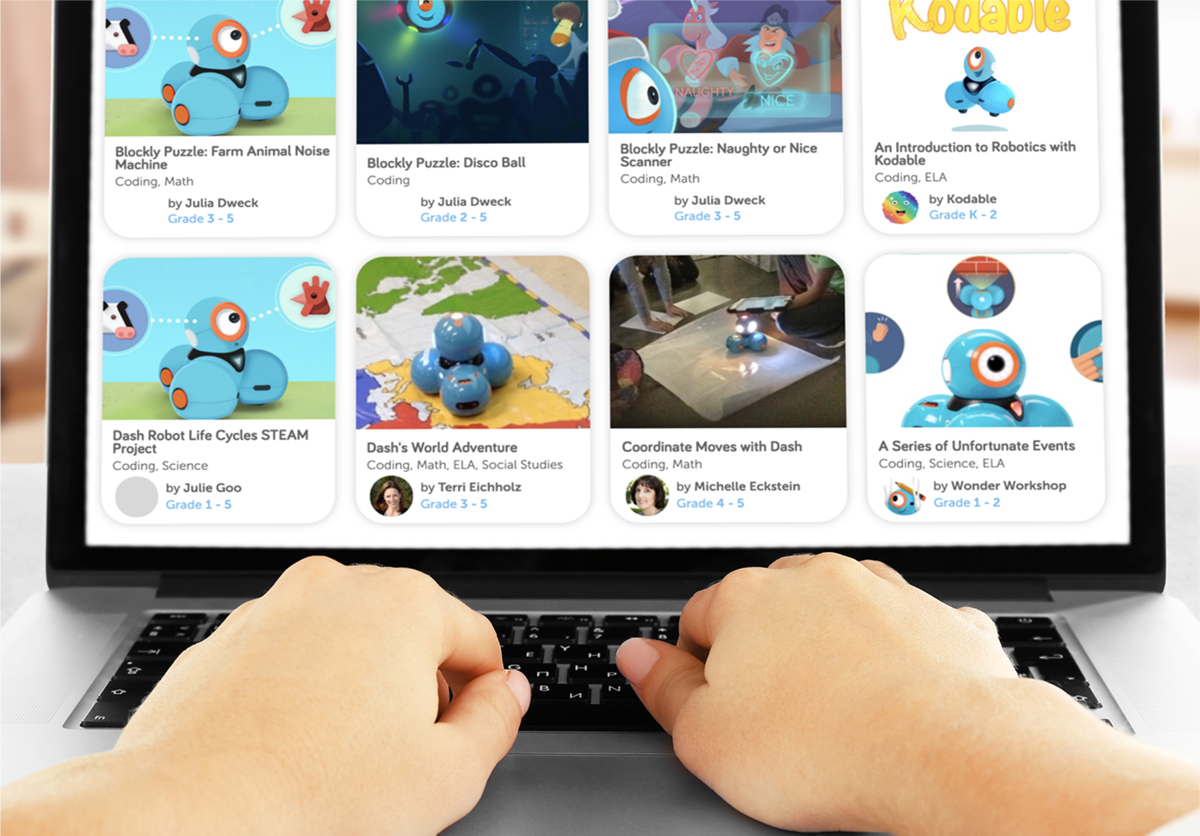 Cross-curricular Lesson Library
Search through our database of lesson plans and turnkey activities that can be implemented across all core subject areas. Find STEAM-related content and easy-to-integrate ideas for grades K-8. Apply coding and robotics across the curriculum.
Connect a world of teaching and learning with our best resources