All teachers/all students*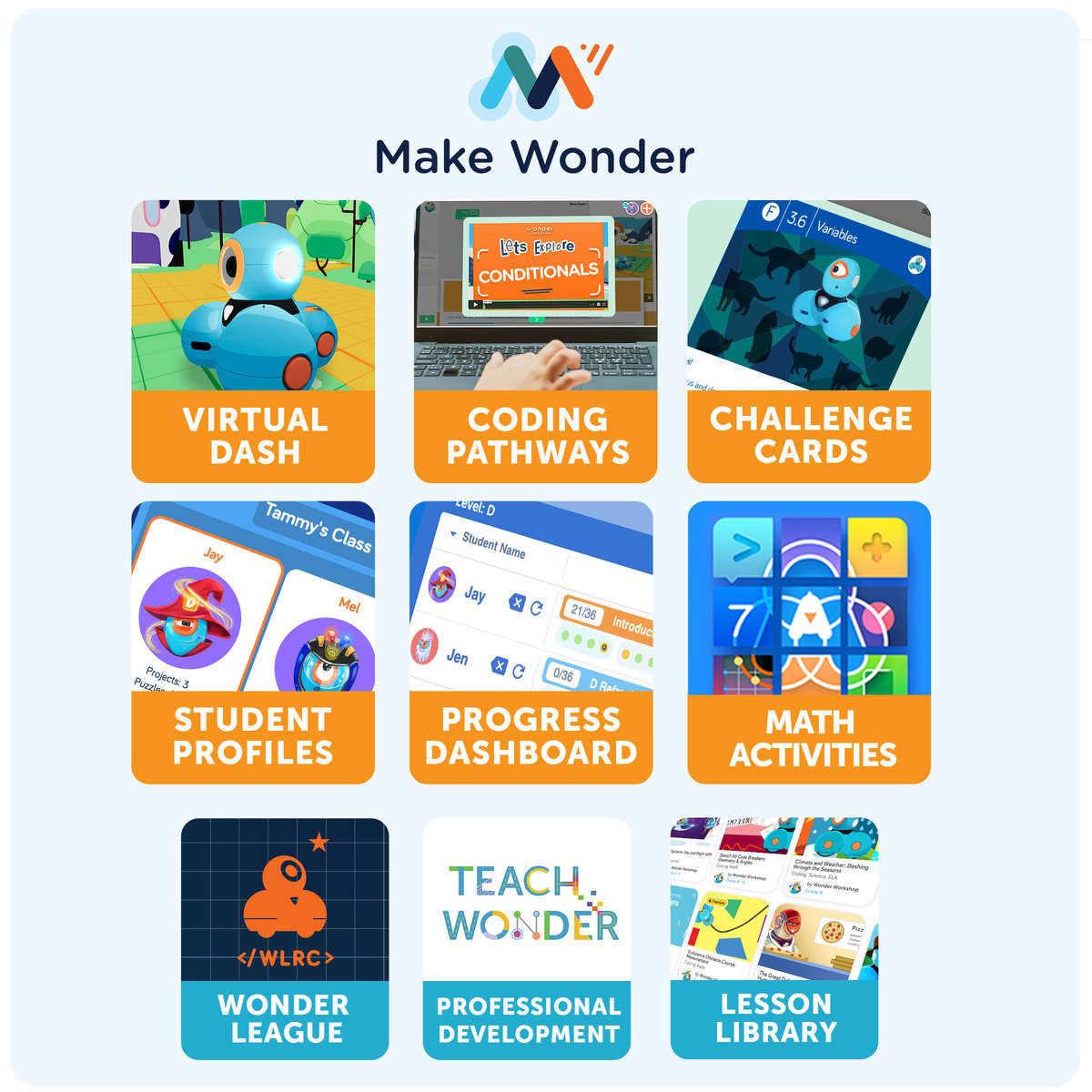 Class Connect is Becoming Make Wonder
Starting in August of 2023, Class Connect, our online teacher portal that supports the teaching of coding with robotics, is becoming Make Wonder, a comprehensive solution that turbocharges Blockly, provides a Virtual Dash for every student, unlocks Coding Pathways lessons for students, and provides tons of content that teachers can assign to students and track their progress from the Make Wonder dashboard.

Be on the lookout for all of the exciting new features we are releasing with the update, including the launch of Blockly Pro, our web-based app included in the Make Wonder subscription that enables students to toggle between block-based and text-based programs that power Dash.

A paid subscription unleashes all of the features and benefits of Make Wonder, but it's also easy to get started with the free tier that enables teachers to set up accounts inside of Blockly so that students can maintain their own progress through the Blockly puzzles (and teachers can track that progress).

Get started by signing up for a free account today and see how Make Wonder can help you Make Wonder with your students this year.
Get Started for Free
What Else is Included in a Make Wonder Subscription?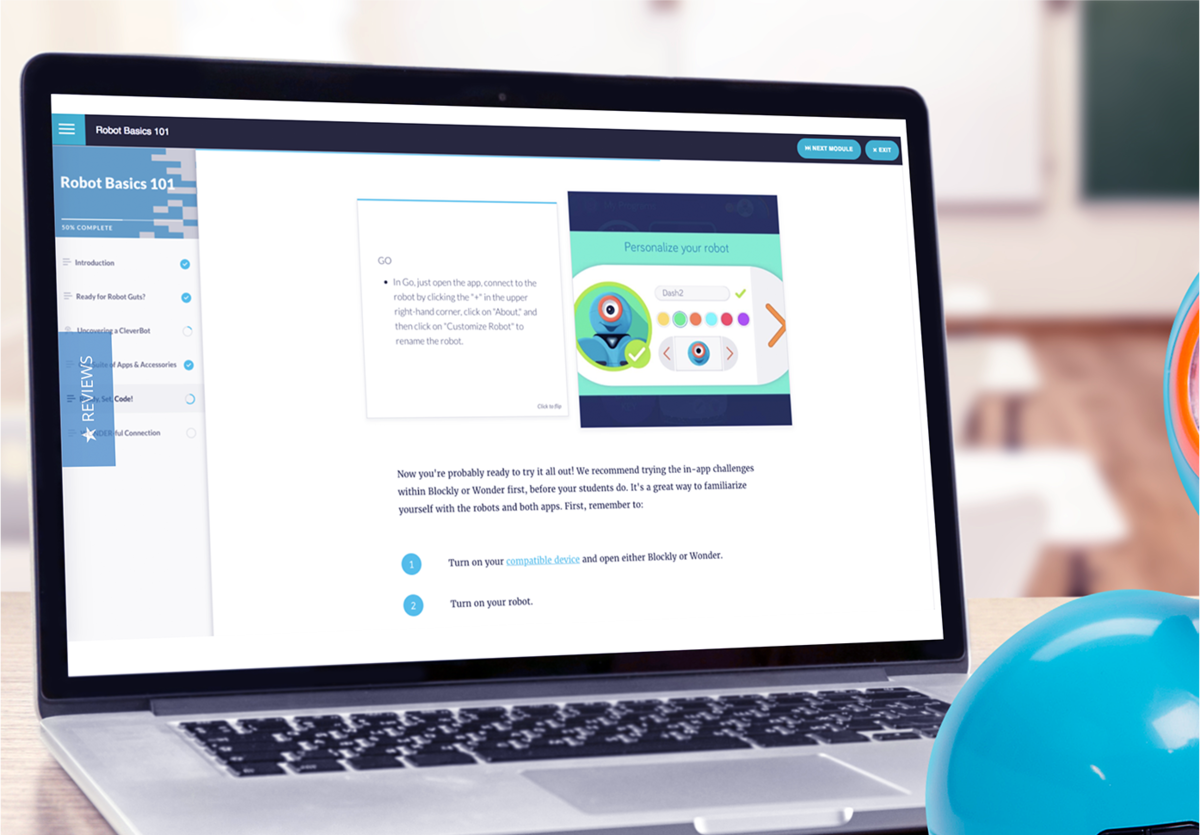 Teach Wonder Online Course
Introduction to Coding and Robotics with Dash & Dot contains several modules totaling 15 hours for teachers to complete at their own pace. Educators can dive into theory and practice new concepts with creative and reflective learning activities.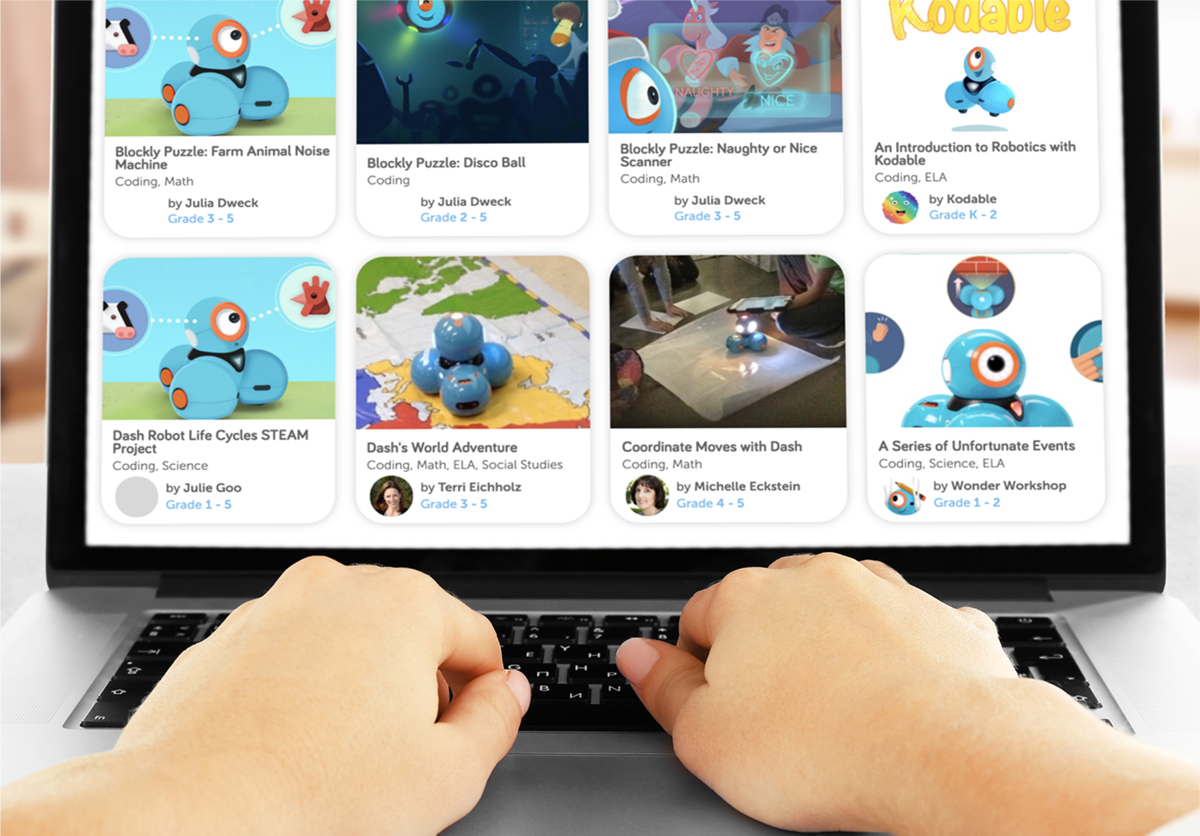 Cross-curricular Lesson Library
Access our database of lesson plans that can be implemented across all core subject areas, from math and science, to English and social studies. Now you can apply coding and robotics concepts across the curriculum in grades K-8.
For a custom quote, contact us via the link below
Custom Quote