Creative Child Kid's Product of the Year & Toy of the Year winner, Dash, is beloved by kids and teachers around the world. 

Using one of Wonder Workshop's free apps, like Blockly or Wonder, kids ages 6-11 can program Dash to move, sing, dance, flash its lights, respond to voices, make sounds, and even tell a story. Dash does not contain a camera.
Using the apps, children learn coding concepts like sequencing, events, loops, algorithms, operations, and variables through self-directed play and guided challenges.
Kids can watch their virtual coding turn into tangible learning experiences in real time as Dash, with its performance and multiple sensors, interacts with and responds to its surroundings.
Now with exciting hardware upgrades, Dash contains more working memory than ever before and an 18% longer battery life. 
Includes:
1 Dash robot

1 USB Charging Cord

2 Building Brick Connectors 
Apps available for iOS, Android, Kindle Fire, Windows, and Chromebooks
Looking for more?
Black Friday/Cyber Monday Flash Deal!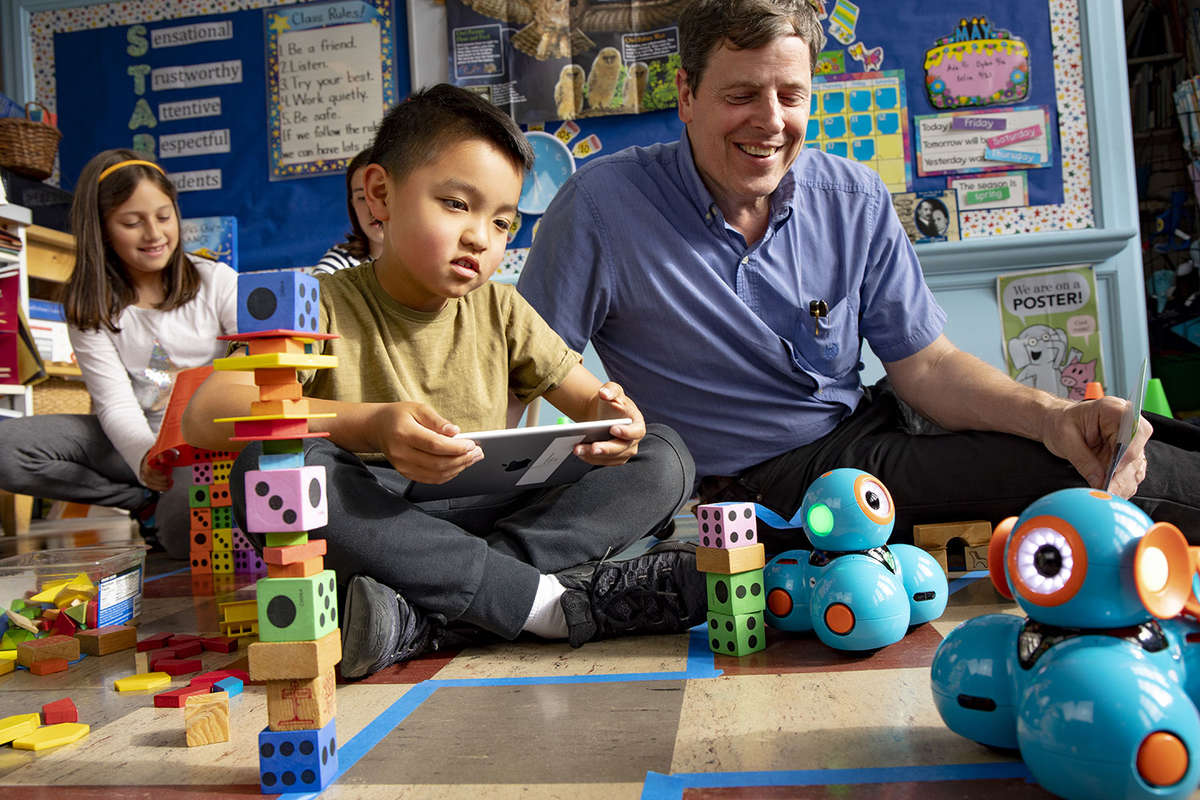 Dash is ready to go right our of the box. Fully charged, Dash has 5-hours of active play and 30 hours of standby time. Dash charges in 1-hour so it's great for classrooms and home play alike. Dash is is proudly used in 20,000 schools world-wide and growing rapidly.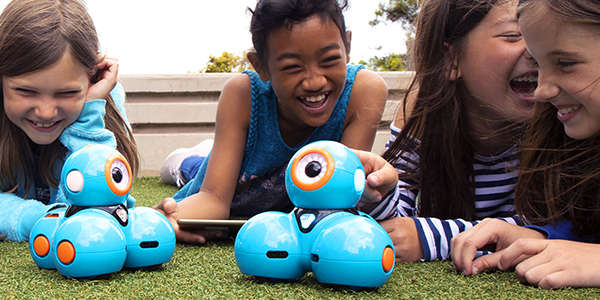 Dash helps kids grow into confident creative architects. Wonder Workshop's Annual Robotics Competition provides opportunities for kids to work together, helping everyone learn and evolve. The Robotics Competition is an encouraging and challenging community where kids can share ideas and build confidence. The grand prize is a $5K STEM Grant.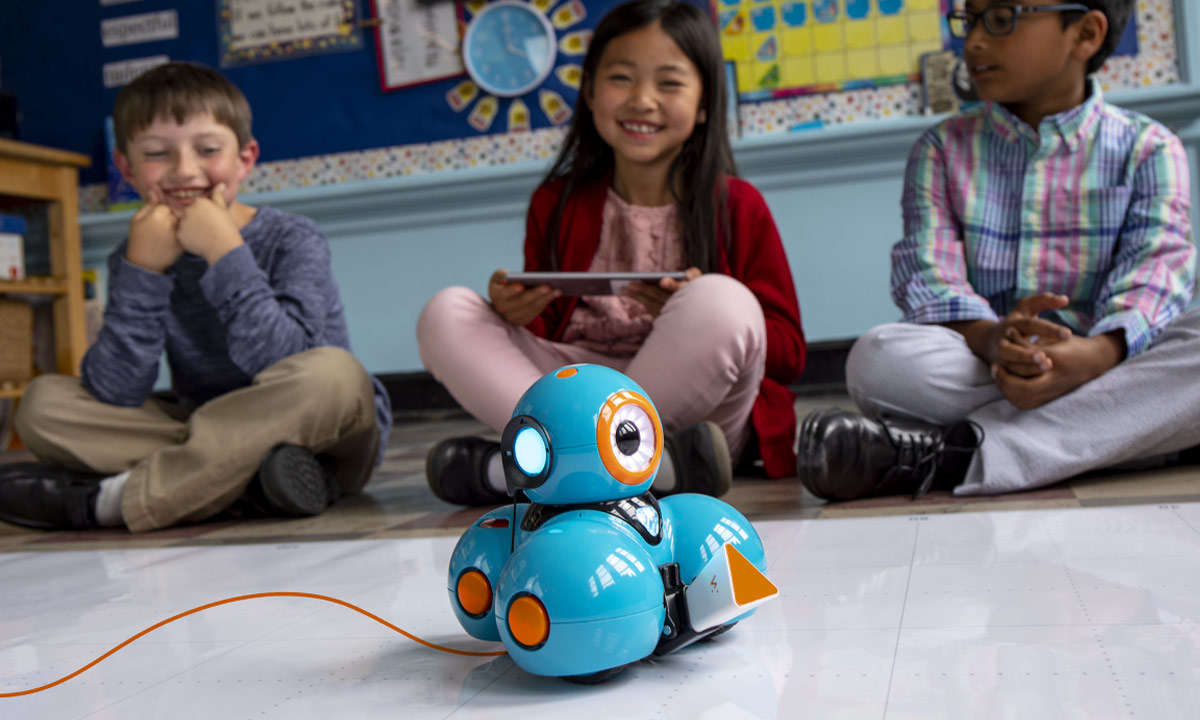 Extend the possibilities even further with Sketch Kit. Simply attached Sketch Kit to Dash or Cue and let your creativity run wild. We've included activity cards and in app projects to teach your kid the block-based coding skills they will need for middle and high school while developing critical thinking skills.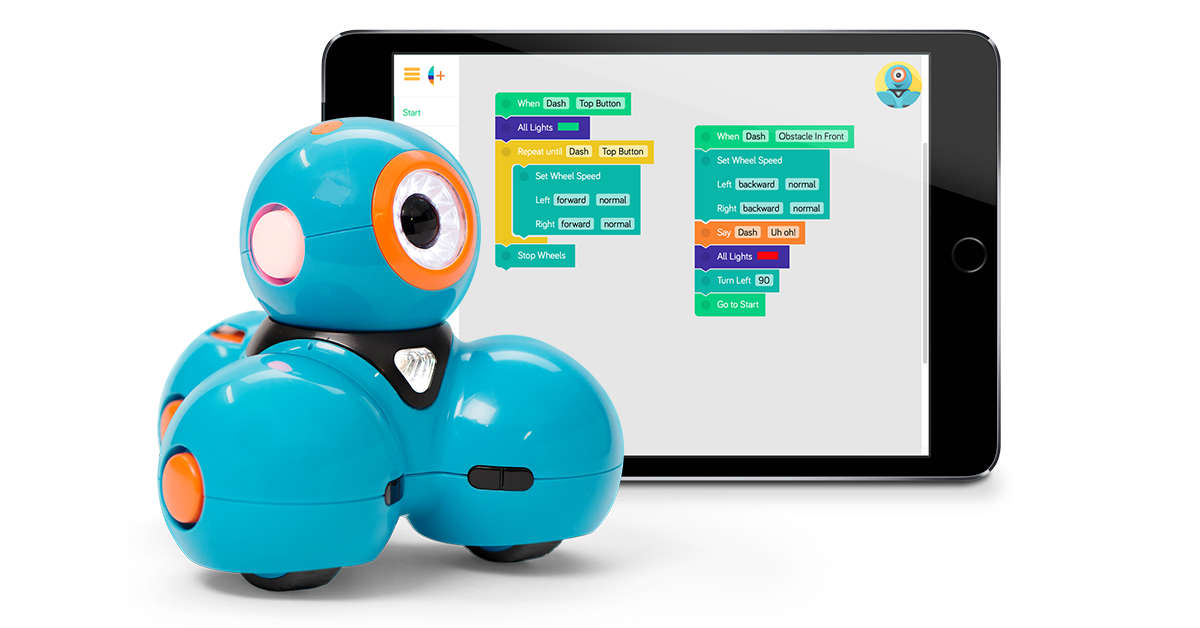 Kids can give Dash Robot voice commands and explore loops, events, conditions, and sequences. The free in-app challenges give your child hundreds of hours of STEM learning, while the fun accessories let you easily turn your robots into everything from a bulldozer to a catapult for engaging freeform play.