Dash
$149.99
Dash is beloved by kids and teachers across the US and around the world. Dash is smart enough to respond to voices and sounds and Dash can dance and sing, which makes for a fun and interactive learning experience for kids. Dash will help kids learn, laugh, and grow. Designed for kids 6+.

Winner of the Creative Child 2017 Kid's Product of the Year & 2017 Toy of the Year Awards.
Includes:
1 Dash robot
1 USB Charging Cord
2 Building Brick Connectors
What's the difference between Dash and Dot or Cue? Compare products >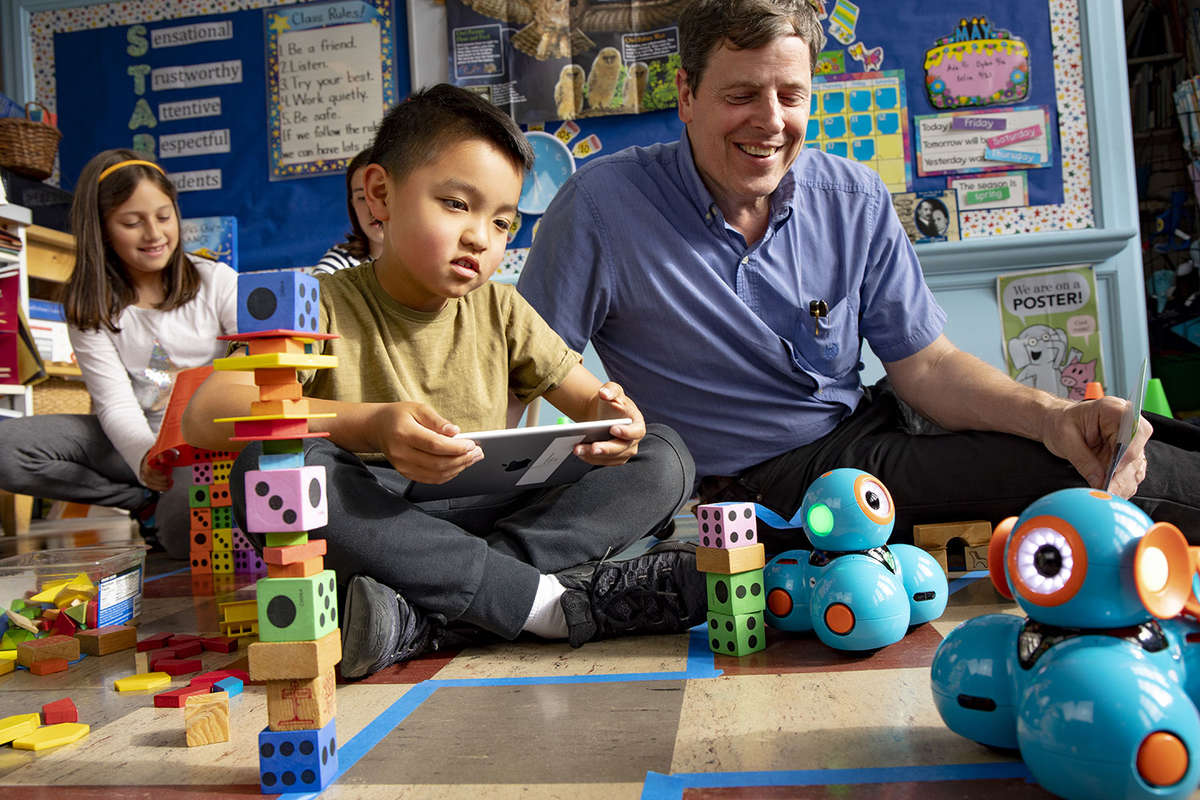 Dash is ready to go right our of the box. Fully charged, Dash has 5-hours of active play and 30 hours of standby time. Dash charges in 1-hour so it's great for classrooms and home play alike. Dash is is proudly used in 20,000 schools world-wide and growing rapidly.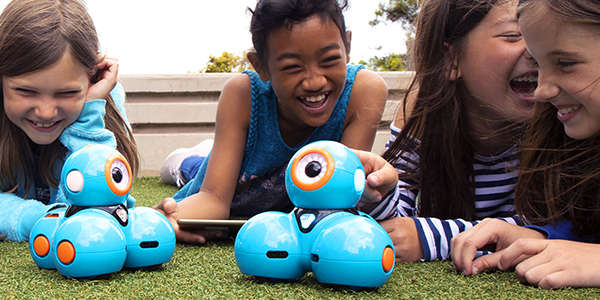 Dash helps kids grow into confident creative architects. Wonder Workshop's Annual Robotics Competition provides opportunities for kids to work together, helping everyone learn and evolve. The Robotics Competition is an encouraging and challenging community where kids can share ideas and build confidence. The grand prize is a $5K STEM Grant.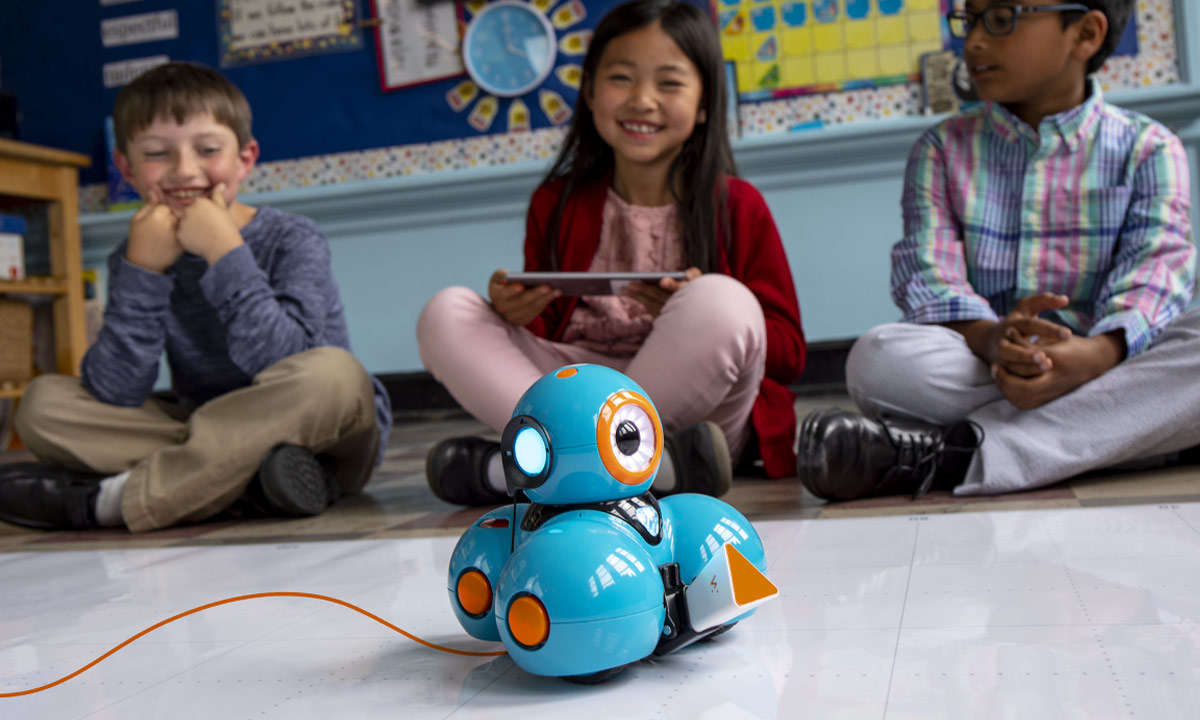 Extend the possibilities even further with Sketch Kit. Simply attached Sketch Kit to Dash or Cue and let your creativity run wild. We've included activity cards and in app projects to teach your kid the block-based coding skills they will need for middle and high school while developing critical thinking skills.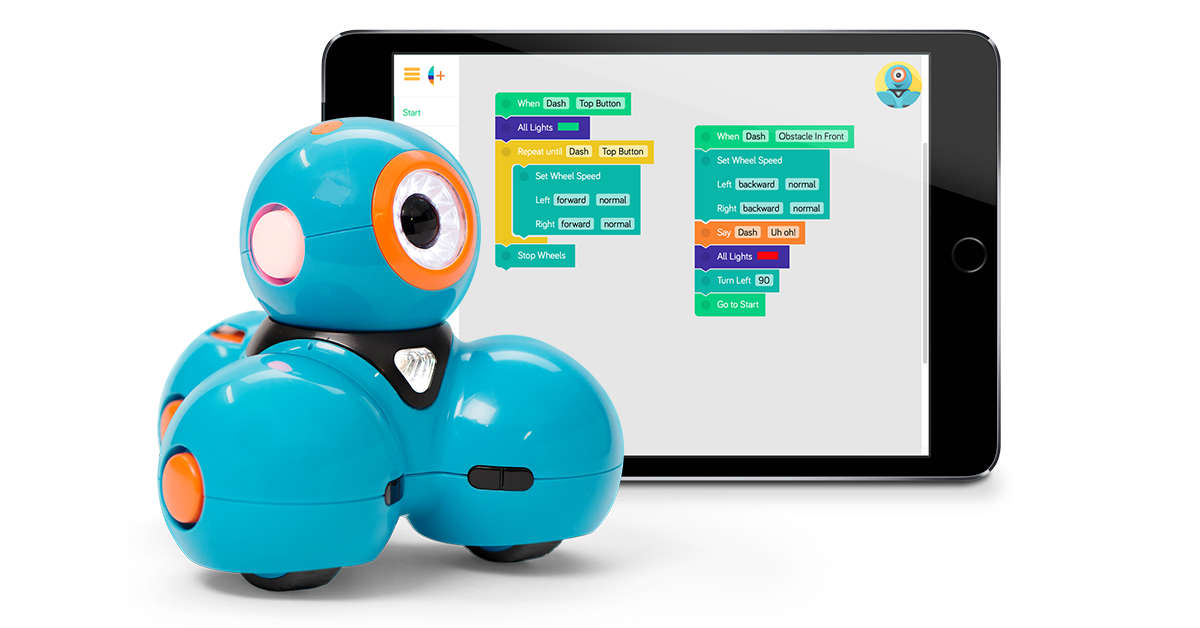 Kids can give Dash Robot voice commands and explore loops, events, conditions, and sequences. The free in-app challenges give your child hundreds of hours of STEM learning, while the fun accessories let you easily turn your robots into everything from a bulldozer to a catapult for engaging freeform play.