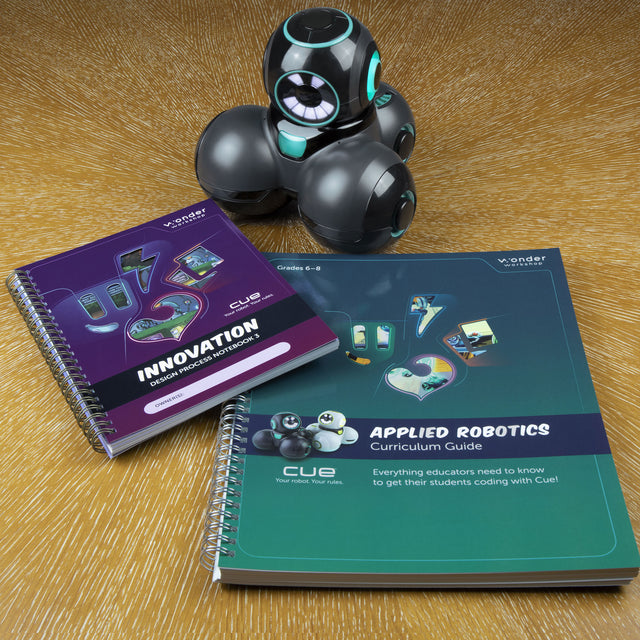 Cue Applied Robotics Curriculum Guide
Wonder Workshop's Applied Robotics Curriculum for Cue provides teachers step-by-step, comprehensive guidance on bringing computer science to life in their classrooms. You will learn how to use our robots, curriculum content, implementation approaches, project-based assessment strategies, and cross-curricular extensions. Before jumping into the exciting world of coding with hands-on robotics, teachers will also learn how to set up their classrooms to establish a student-centered culture that fosters collaboration, design thinking, growth mindset, and project-based learning.
Each unit introduces new robot capabilities that are tied to fundamental coding concepts. The Digital Applied Robotics Curriculum Guide is organized into themes; Unit 1: Creative Writing, Unit 2: Game Design, and Unit 3: Innovation.