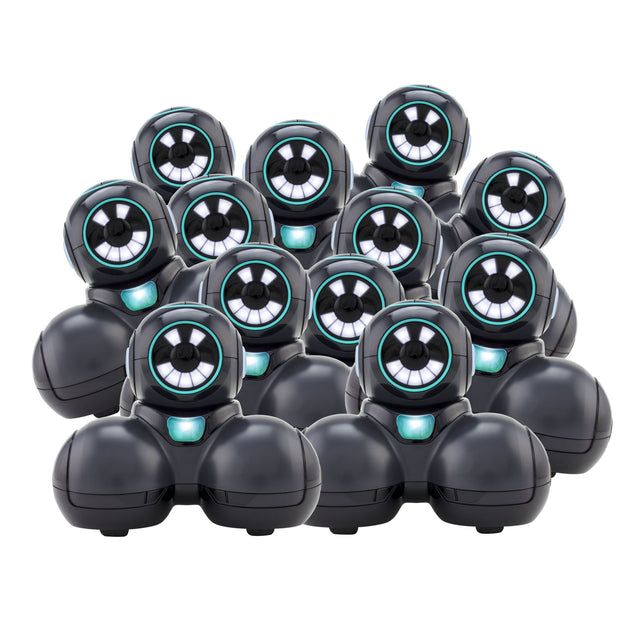 Take coding to the next level with 12 of our award-winning Cue robots, designed for students in grades 6-8. Cue's advanced sensors provide accurate and versatile behavior, enabling kids to tackle real-world coding, engineering, and design challenges. The Cue app enables students to transition from block-based code to state-machine and text-based programming. Cue can inspire coding and robotics in your classroom, media lab, or makerspace.
This pack includes:
12 Cue robots, onyx color
Need curriculum and resources? Consider purchasing our Cue Bundles that include the Applied Robotics Curriculum Guide and Digital Student Design Notebooks. Or purchase the curriculum separately. Find these options on our Educator Products page.
Free ground shipping + 30-day returns
For a custom quote, contact direct-sales@makewonder.com