The award-winning Cue robot is designed for kids who have an interest in coding. Cue will help them transition from block-based code to state-machine and text-based programming. 

With a library of in-app demos, tutorials, and challenges, Cue supports kids' self-guided exploration of programming languages, robotic capabilities, and personally meaningful projects.
Cue's motors and sensors work together seamlessly to provide accurate and versatile behavior while reacting in real time to its surroundings, inspiring kids to build problem-solving skills through coding, engineering, and design.
Winner of the Parents' Choice Silver Award 2017
Experience interactive communication unlike any other robot.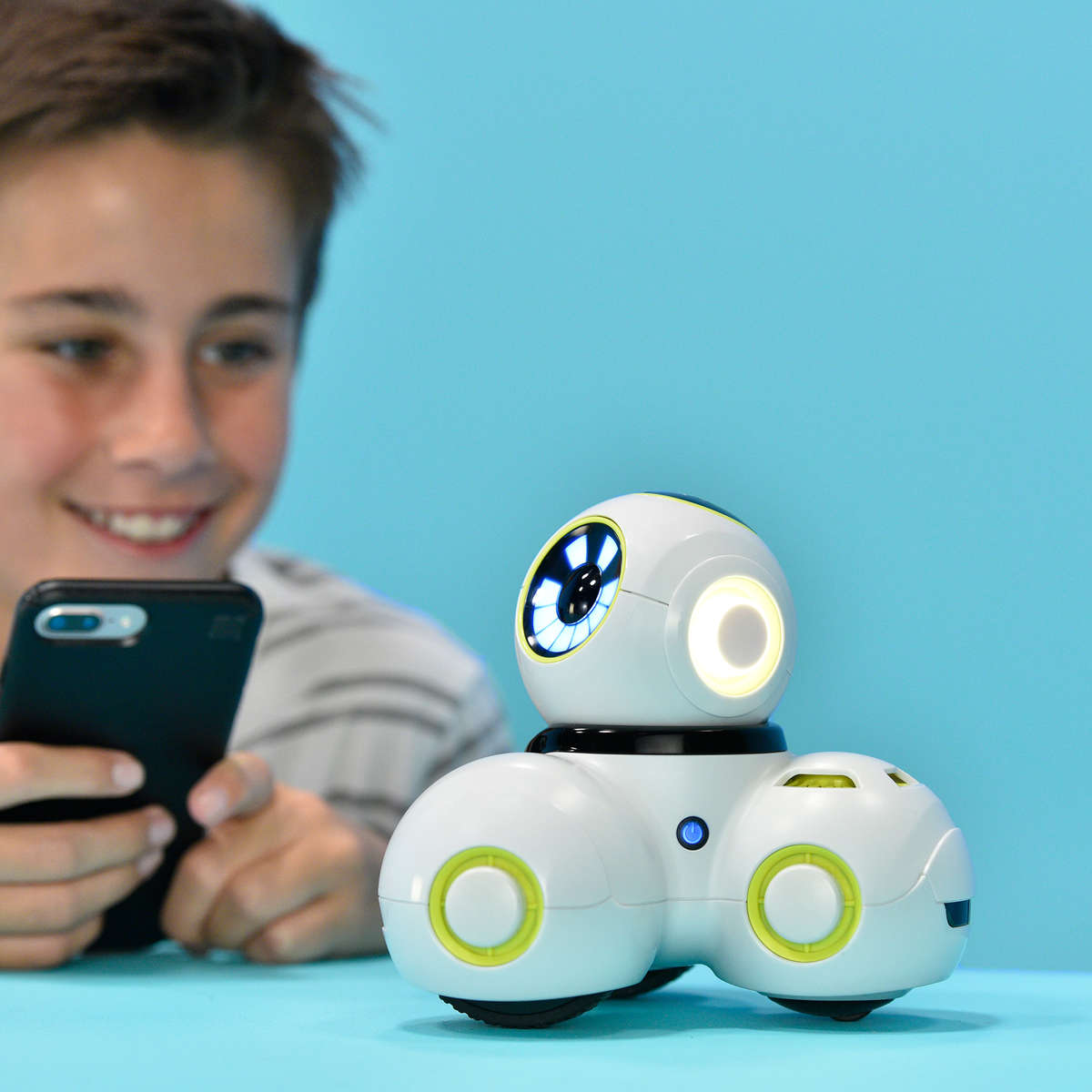 Send and receive text messages to discover each avatar's personality. Snappy answers, crazy memes, and jokes will keep you coming back for more.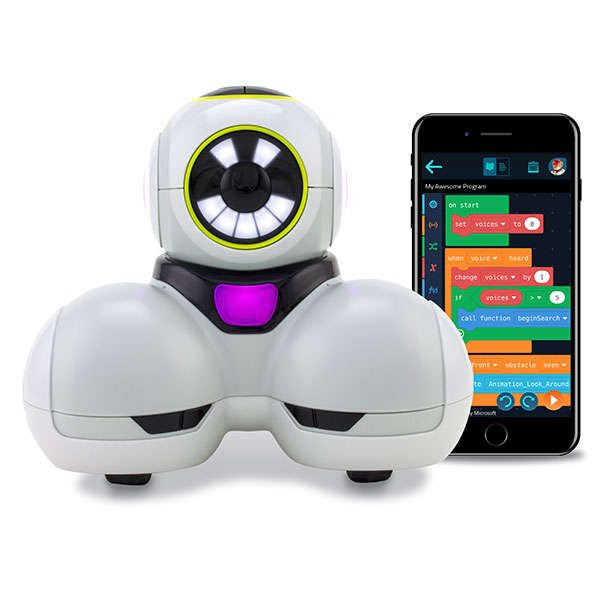 Unlock your coding potential by choosing the skill level that's right for you. Easily toggle between block and JavaScript programming to challenge your imagination with cue.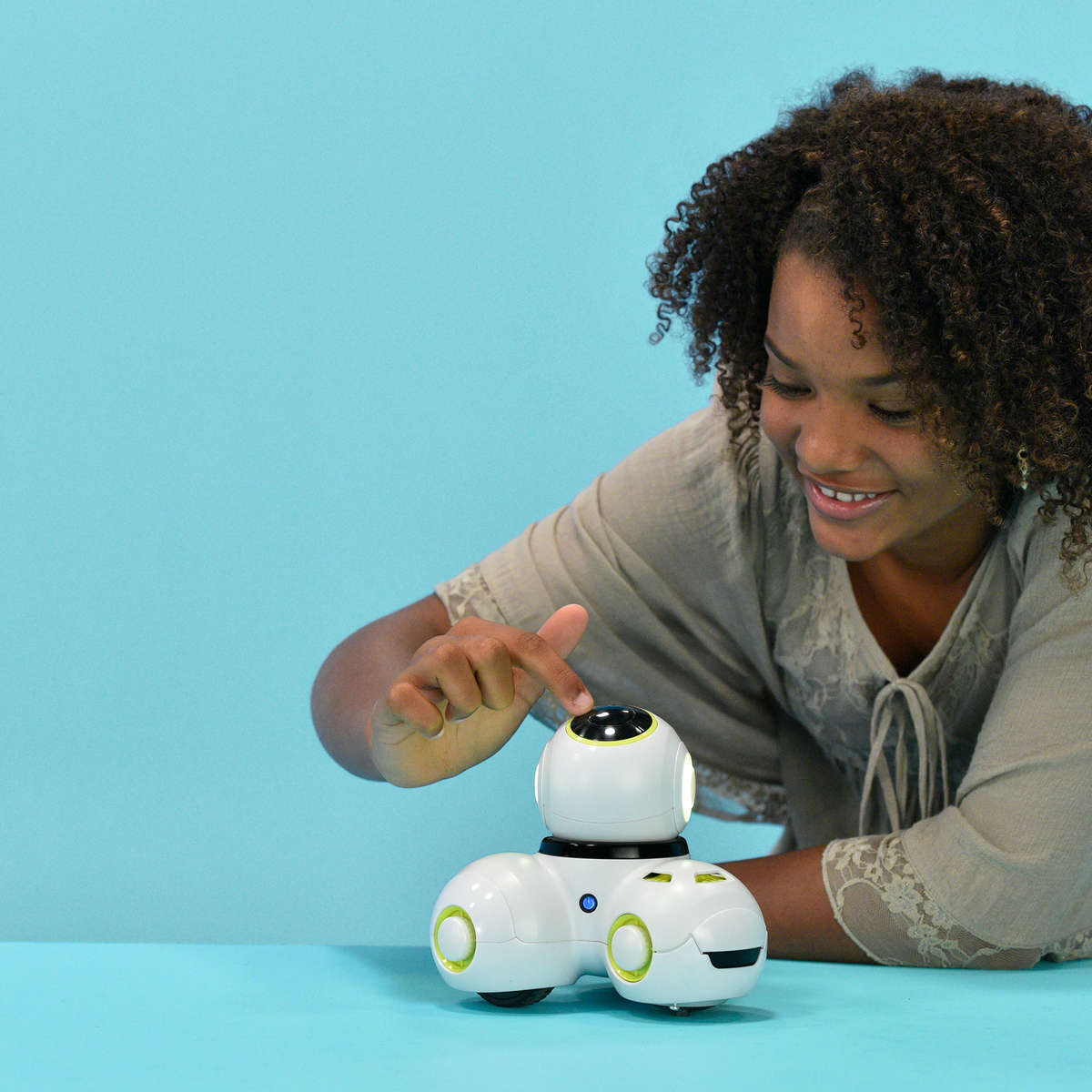 Push the limits of cue in this freestyle mode by grouping commands and sensor input to create lifelike behaviors.

"A genius way to get kids interested in tech"