Bring code to canvas with Sketch Kit.
Find the right product for you.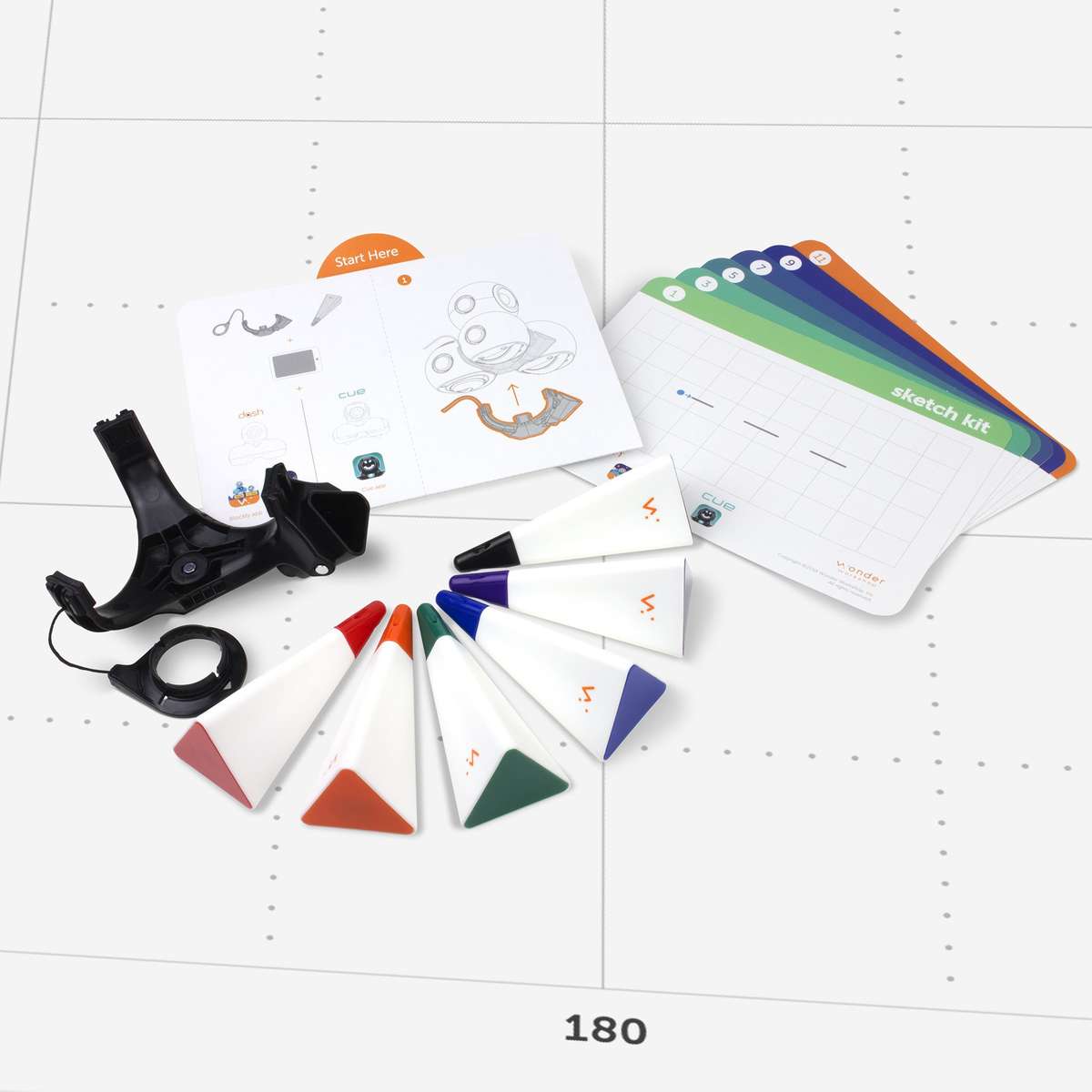 Sketch Pack comes with everything you need to transform your code into robot drawings. This pack includes a Sketch Kit, a whiteboard mat, six dry erase markers, an eraser, and six project cards to inspire your inner artist.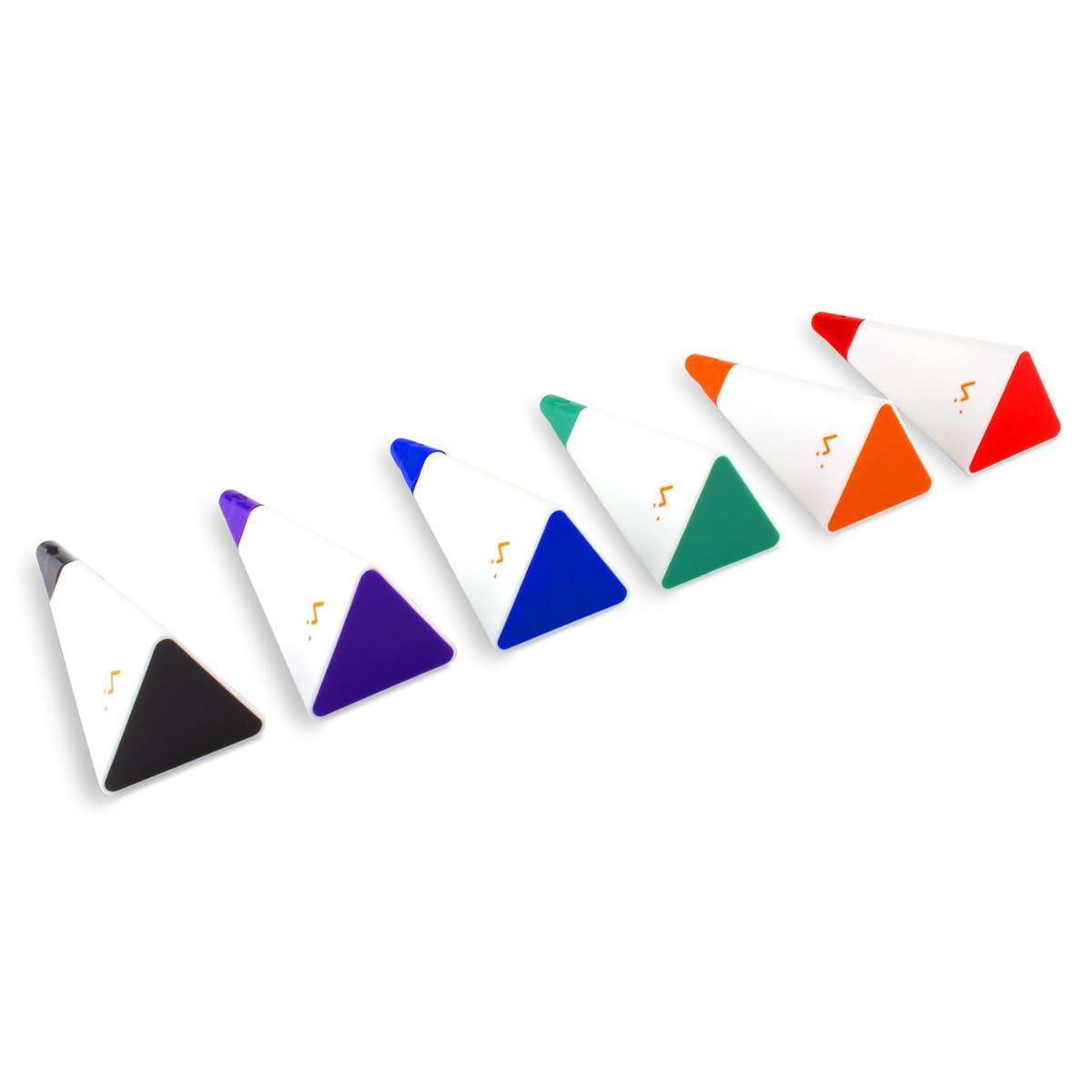 Keep the creativity flowing. Replenish your Sketch Kit with our custom dry erase markers.
Sketch Kit's harness positions the marker tip at the center of the robot's base allowing for accurate control while moving, turning, and spinning.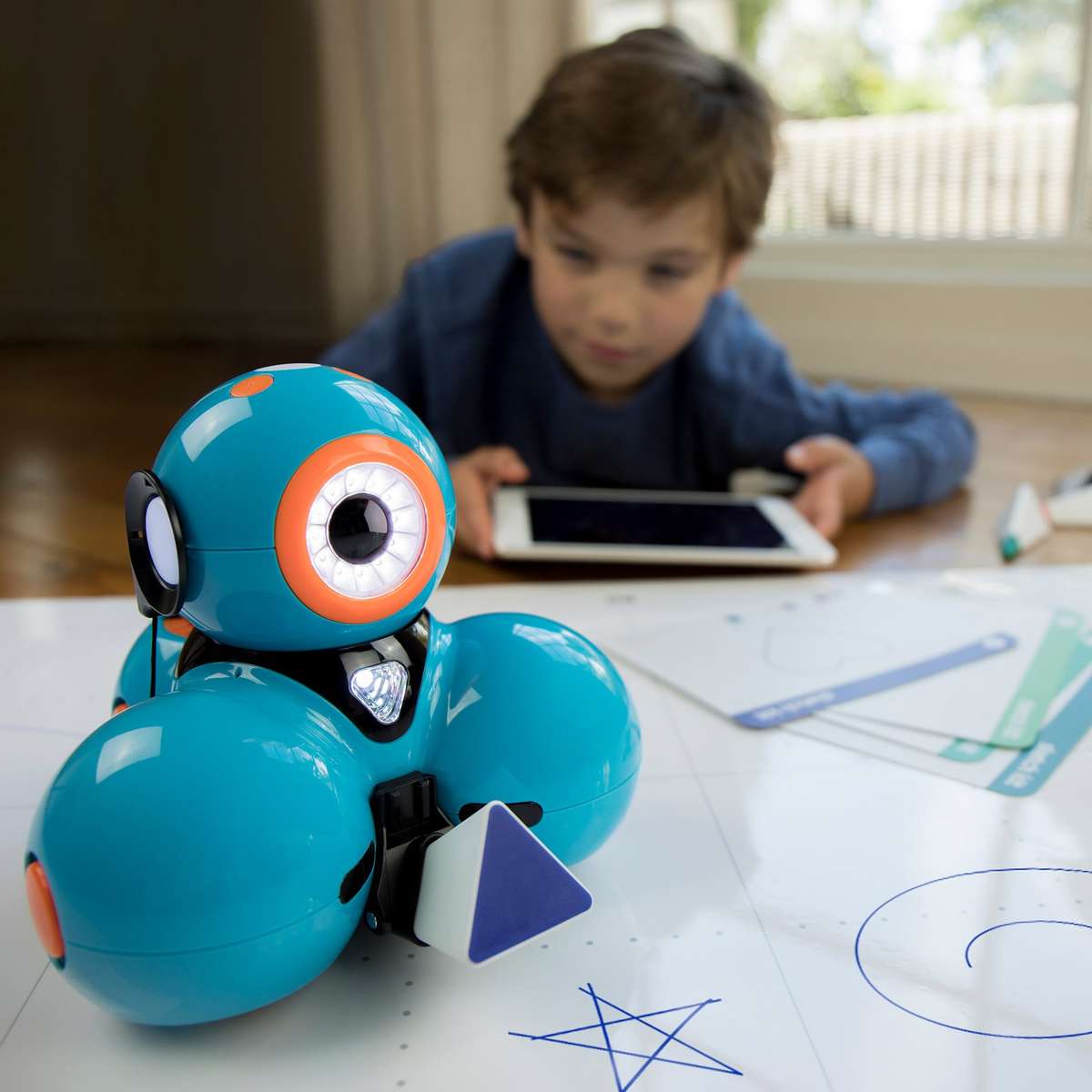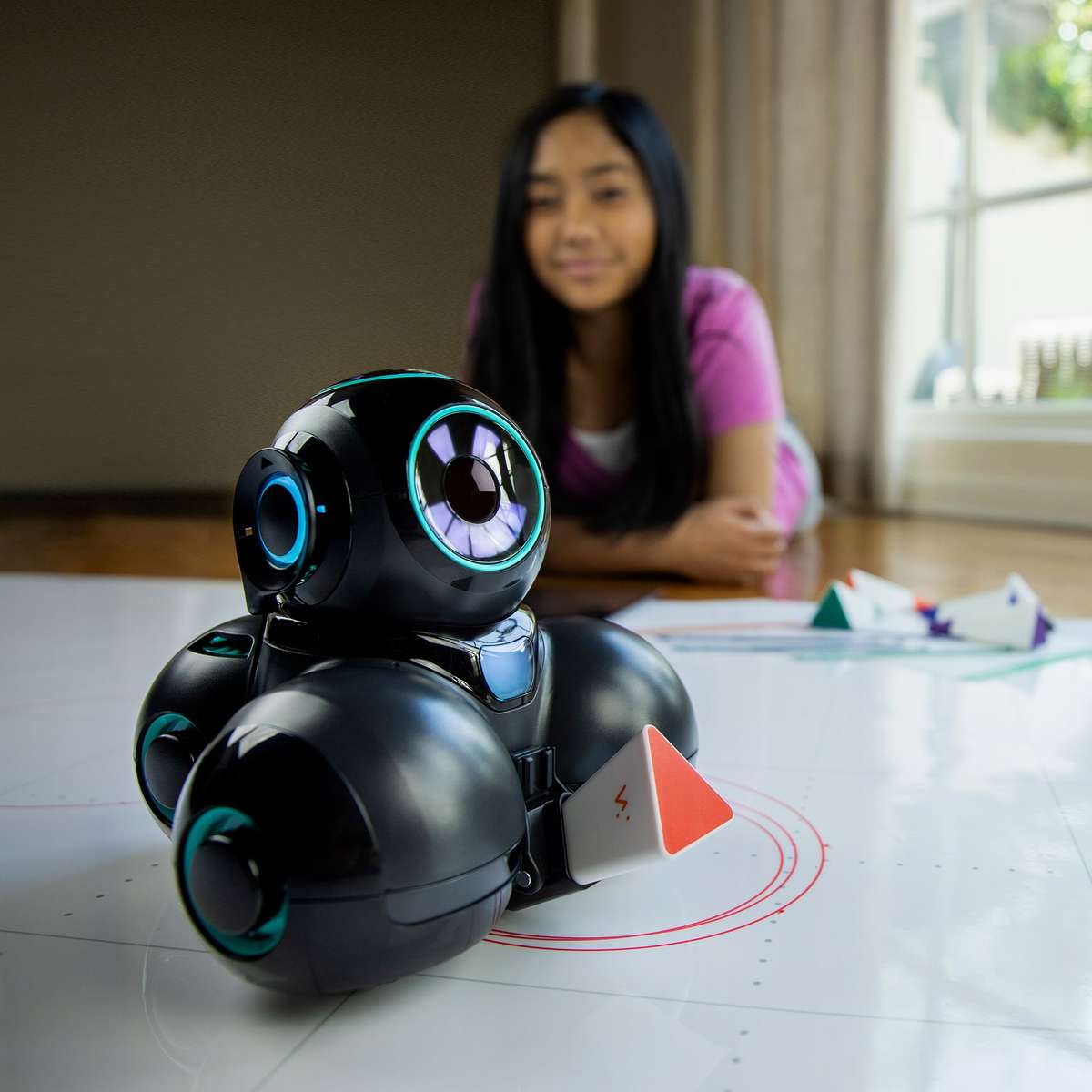 Sketch Kit for Dash & Cue enables kids to visualize the results from their code on a large canvas. Sketch Kit helps kids express their creativity and exercise their critical thinking and spatial reasoning skills as they draw geometric shapes, patterns, words, and more.

Sketch Kit brings the art component to STEM learning in an approachable way for kids to discover coding with Dash & Cue.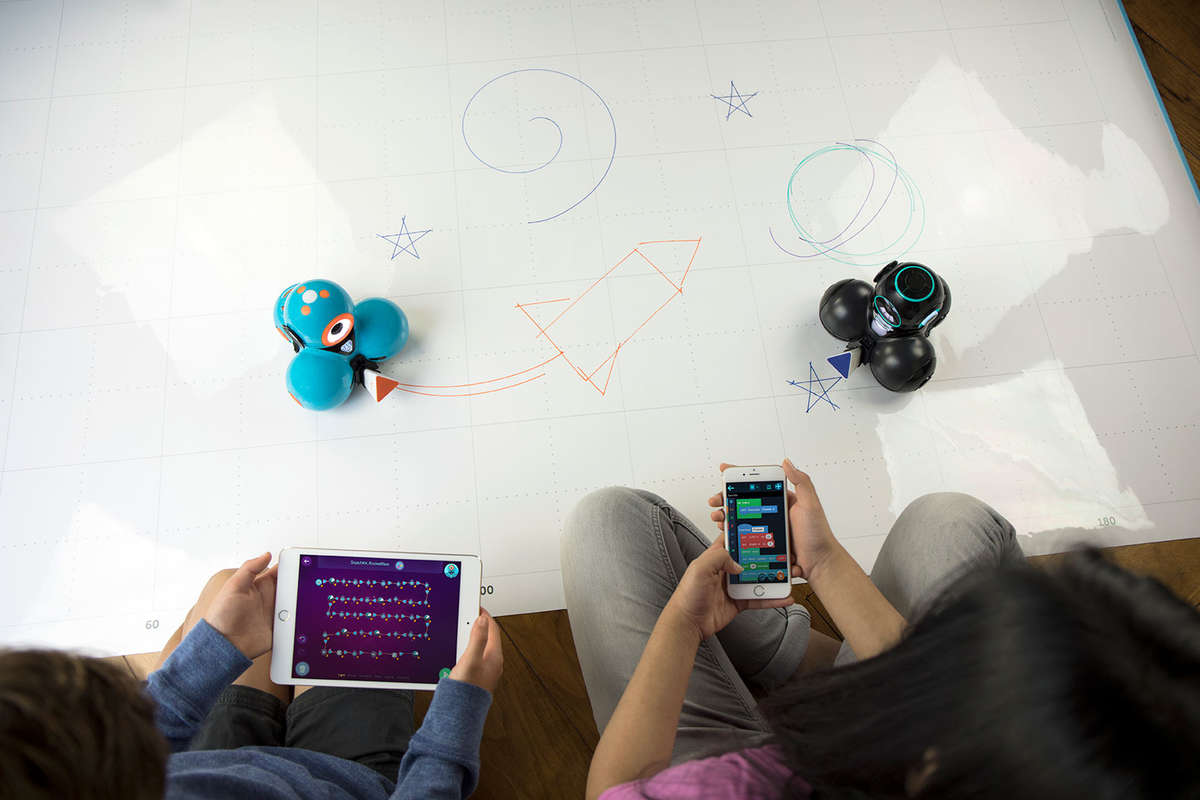 Sketch Kit was designed by the designers and engineers at Wonder Workshop to enable the Dash & Cue robots to draw with accuracy and manipulate the dry-erase markers with dexterity unlike anything in the market today.